There are a number of ways through which bloggers and site administrators choose to monetize their sites. Not all methods suit the one-size fits all model as what works for one site may not work for another and this can be due to varying number of reasons.
Some sites such as photo blogs are image based and if you have been looking around for a way of monetising them, in-image ads may be the way forward. I just came across GumGum, an in-image ad network that opens up a new revenue stream for publishers. Their service overlays ads on web images and publishers earn revenue on a CPM basis.
Signing up to and getting started with them is a quick and easy process. All it takes to get the ad overlays up and running is a simple HTML code install. They have a Wordress.org plugin and Blogger.com widget to make the process easy if you are concerned about tinkering with HTML.
Publisher payments are paid out via PayPal when earnings reach at least $50. I am using them on a couple of my other sites one of which is My Pictorial World (screenshot below).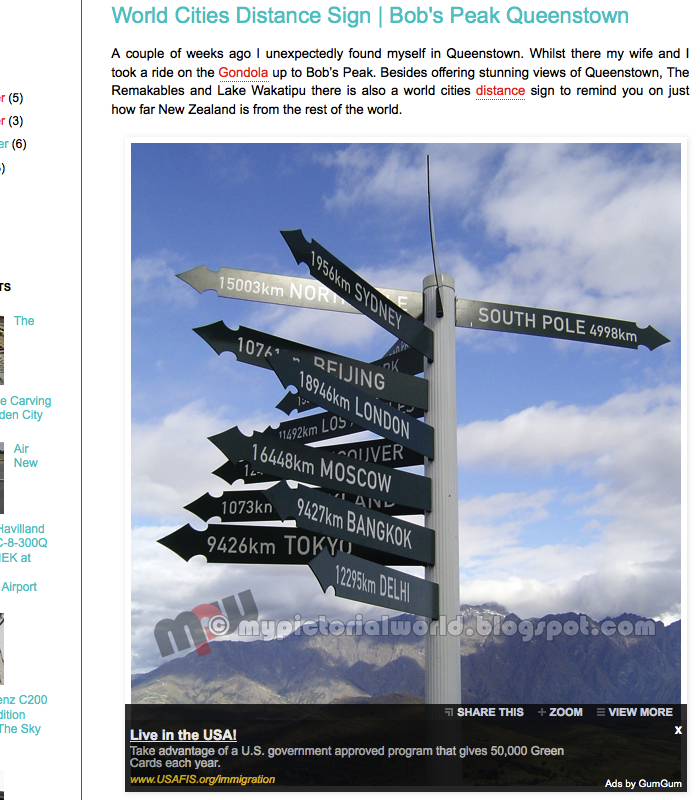 I have only been running GumGum for a few days so at the moment I can't really comment much on how well it works. I must admit that I was a little concerned that the ads could be a little intrusive. I haven't had any complaints from readers yet so I will continue to run their ads for a little while longer to see just how effective they are as a revenue stream. If you want me to write up an update on earnings in a few weeks, leave a comment and let me know.