One today's top stories in New Zealand news is the Ministry of Social Development privacy breach where it was discovered that private details of thousands of clients were left openly accessibly on public kiosks in Work and Income (WINZ) offices. The story was broken by blogger Keith Ng who was tipped off about the security flaws. He went into a WINZ office himself and accessed supposedly "secure" files, blogged about it and then alerted the Acting Privacy Commissioner about the issue.
One thing that he wrote at the end of the post was how long it took him to compile the story and asked for a donation by writing the following:

This story took most of the week to do, so if you like it, some money would be greatly appreciated.

The link directs readers to his Givealittle (an online giving platform) donation page 'MSD's Leaky Servers' where he set a target of $1,500 NZD. As of writing this post, the donations made have gone past his target with a total of $3,921 NZD donated so far.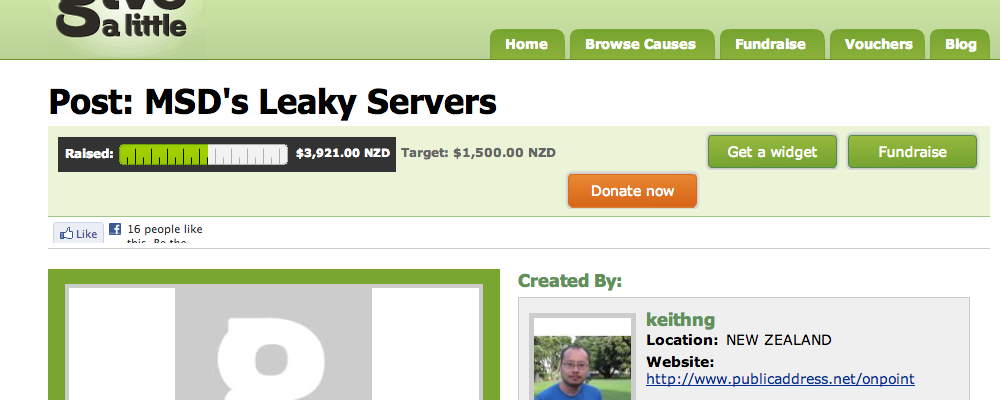 His article is a classic example of valuable content, content that readers have been willing to pay for and have paid for to the point were he is $4,000 richer. It just goes to show that providing valuable content pays off!